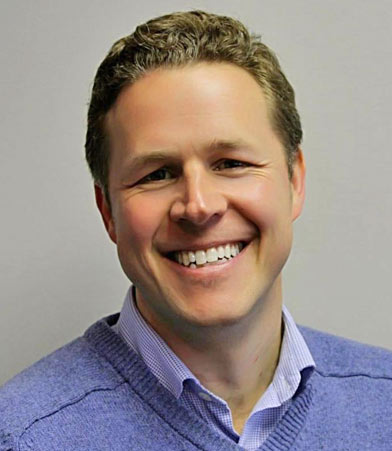 Unit Head
Associate Professor Jonny Peter
MB ChB, MMed, FCP (SA), PhD
Associate Professor Jonathan Peter is Unit Head and also serves as Head of the Division of Allergology and Clinical Immunology at Groote Schuur Hospital, University of Cape Town. Read more
About Us
The Allergy & Immunology Research Unit was established in 2000 by Professor Paul Potter, to provide "state of the art" clinical and laboratory services for the diagnosis and management of allergic and other immune-based disease.
Our strong emphasis on applied research has resulted in the publication of nearly 250+ papers since we opened our research unit. 
Our mission

is to transform the lives of patients with

allergies

and

immune-based disease

through

innovative science

and

compassionate care
The Real Pollen Count
The Allergy and Immunology unit, in collaboration with the UCT Lung institute trust and several sponsors will provide National pollen monitoring in 5 cities for 2019/2020. This is the first time this has been done in 20 years.
For further information and the weekly pollen count please visit www.pollencount.co.za
Emollient prescriber for South Africa
The Emollient Prescriber, which maps the South African landscape of emollients and our study on patient perceptions of different base-ingredients in emollients, was approved by the University of Cape Town (UCT) Faculty of Health Science Research Ethics Committee (HREC protocol number 612/2017). The study was conducted by UCT medical students, supervised by A/Prof Jonathan Peter and supported by our staff at the Allergy and Immunology Unit, University of Cape Town, Lung Institute. ...
Read More
More than 20% of the population suffer from allergic disease.
Of the estimated 4 million South Africans with asthma, 1.5% die of this condition annually.
South Africa has the world's fourth highest asthma death rate among five to 35 year olds.
RELEVANCE
Researching solutions to a growing epidemic of allergic disease
EXCELLENCE
Leading the continent to understand and manage allergic disease
RESPECT
Empathetic and quality care for every allergic child and adult
6th Sep 2019
The John Maytham Show – 5 September 2019 Guest: Prof Jonny Peter Head of the Allergy unit at UCT's Lung Institute  http://www.capetalk.co.za/podcasts/144/the-john-maytham-show/243126/pollen-monitoring-in-sa
---