What is a Clinical Research Trial?
A clinical trial is research that attempts to answer questions regarding health and medicine. Being a participant in a clinical trial means that you may be one of the first people exposed to new unregistered medications, helping researchers to understand how the medicine works (efficacy) and if it is safe.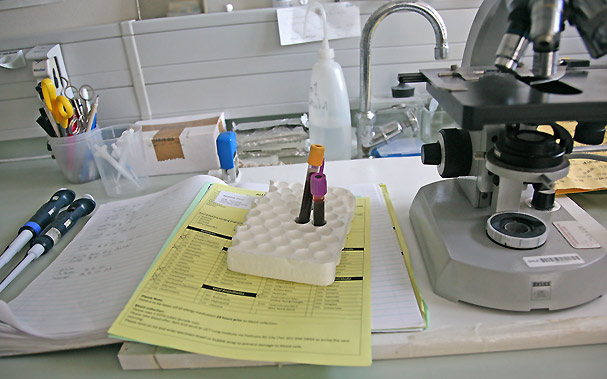 Would you like to participate in a Clinical Trial?
Asthma - Adults & Adolescents
Adolescent Asthma 6-12yrs
Adolescent Asthma 5-9yrs
If you are interested in participating you can contact us on the following details:
Tel: 021 406 6899 or 021 406 6922 or 021 650 1566 or 021 406 6153
Email: [email protected] or [email protected]
Directions: Download
Important points for possible participants:
By participating in clinical trials you will have access to Doctors, Nurses and Dieticians resulting in additional medical check -ups, laboratory tests and dietary or nutritional advice.
The new drug MAY improve your illness/condition (however these medications are still in testing phase and there are no guarantees that your condition will improve).
By participating in clinical trials, you may learn more about you condition allowing you better understanding, and the ability to make informed decisions about your care.
By participating in a trial you are making a significant contribution to science, furthering our understanding of medicine and health which may indirectly help others with same   condition/illness in the future.
There will be no cost to your participation in the trial and all out of pocket costs (travelling expenses and meals) will be reimbursed.
Remember that it is the doctor's responsibility to protect your health, privacy and dignity and that regardless of signing a consent form you will have the final say with regards to your participation in or continuation of the clinical trial.
Commercial Clinical Research at our Unit
Area of specialization
Asthma
Rhinitis
Eczema
Urticaria
Allergen Immunotherapy
Antihistamines
We can also assist with the following studies
Type 2 Diabetes Mellitus
Type 1 Diabetes Mellitus
Vaccines
Cholesterol
Hypertension
Equipment (located on our floor)
5x Conter Barometers
1x Caspiraziore Nebulizer
Lasec Centrifuge
1x Fridge
1x -20°C Fridge
PC-Ecg 1200
Stadiometers
Lung Function setup (computer & equipment)
Lung Function Machine
General facilities
We are currently occupying 268.33sqm of the UCT Lung Institute building
On-site back-up generator