Skin Testing Services
Skin prick testing is an essential test procedure to confirm sensitization in IgE-mediated allergic disease in subjects with rhinoconjunctivitis, asthma, urticaria, anapylaxis, atopic eczema and food and drug allergy.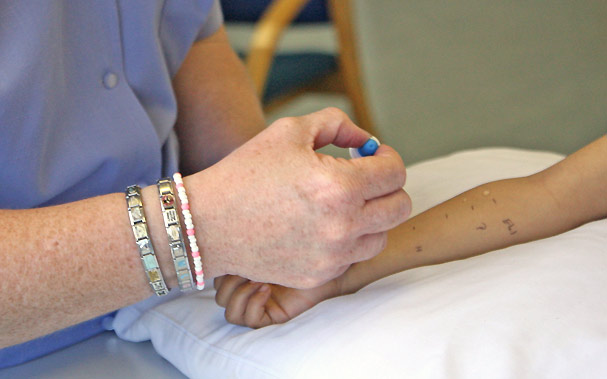 Skin Prick Testing Information
Skin Prick Testing (SPT) is indicated if a type I (immediate type) allergy is suspected, based on the medical history and clinical symptoms; they can identify sensitivity to inhalant, food, drug or occupational allergens. SPTs thus provide objective confirmation of sensitivity, whereas the relevance of such sensitivity to allergens should always be carefully interpreted in the light of the clinical history so that appropriate advice concerning avoidance measures can be given and, as necessary, the correct allergen(s) prescribed for specific immunotherapy (SIT).
SPT results correlate with those of nasal challenge which may also be used as a surrogate to test clinically relevant sensitization.
SPT is used to test adults and children from birth onwards. Repeated testing may be necessary in order to detect new sensitizations, especially in children, when symptoms change, or if new environmental allergens are suspected.
Skin Prick Testing Costs:
| | | |
| --- | --- | --- |
| Code | Description | Cost |
| 0220 | Miscellaneous Skin Test – Allergies | R55.00 per allergen |